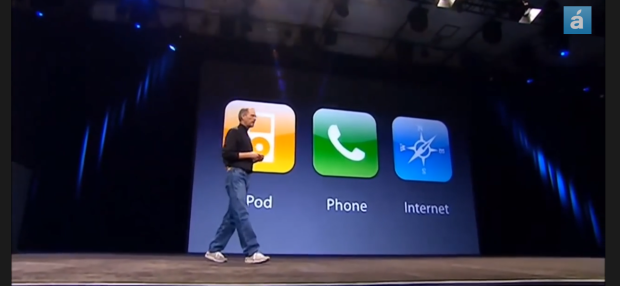 Brilliant, brilliant look at how product propositions are articulated.
Added about 2 years ago | As appeared first on asymco.com | Author: asymcoadmin
* A wide-screen iPod * A phone * A breakthrough internet communicator * A precise timepiece * A new, intimate way to communicate * A comprehensive health and fitness device. As in the Revolutionary User Interface story,  the symmetry in approach to the launch is telling, but what I want to note is that the three things which the iPhone was defined as being are no longer things that it is most used for. Yes, the iPhone is still a wide-screen iPod which gets plenty of use but I don't think anyo...
Continue reading on www.asymco.com