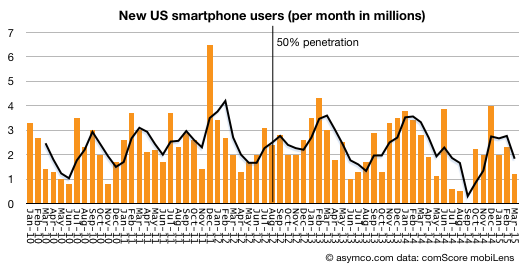 Gartner is again wrong about saturated smartphone market.
Added over 1 year ago | As appeared first on asymco.com | Author: Horace Dediu
In the fourth quarter of 2013, mobile phone sales in mature regions fell due to weaker demand."Mature markets face limited growth potentialis the markets are saturated with smartphone sales, leaving little room for growth with declining feature phone market and a longer replacement cycle," said Anshul Gupta, principal research analyst at Gartner. "Lack of compelling hardware innovation has further exacerbated replacement cycles for high-end smartphones in 2013 because consumers don't find eno...
Continue reading on www.asymco.com