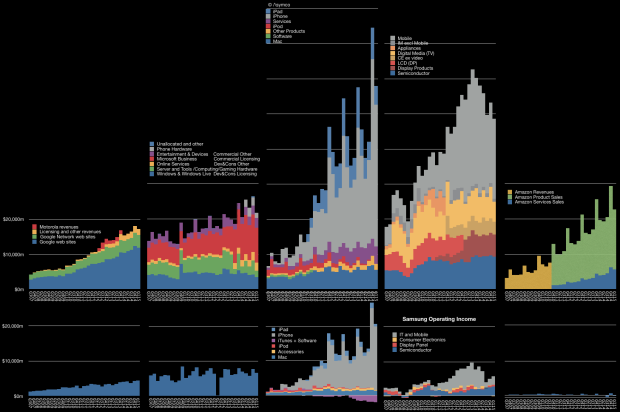 The big iPhone ecosystem that benefits its so-called killers.
Added over 1 year ago | As appeared first on asymco.com | Author: Horace Dediu
Searching for "iPhone killer" returns millions of hits. It's hard to remember any phone/product/service/platform/initiative/merger/startup which was not at some point considered an iPhone killer. A sampling is offered here. In reality, the killers seem to have all faded away while the iPhone continues. We could just shake our heads and move on, but a deeper analysis is possible. Take a look at the graph above. Note that iPhone's (and hence Apple's) ascent has not caused decline in its nominal...
Continue reading on www.asymco.com