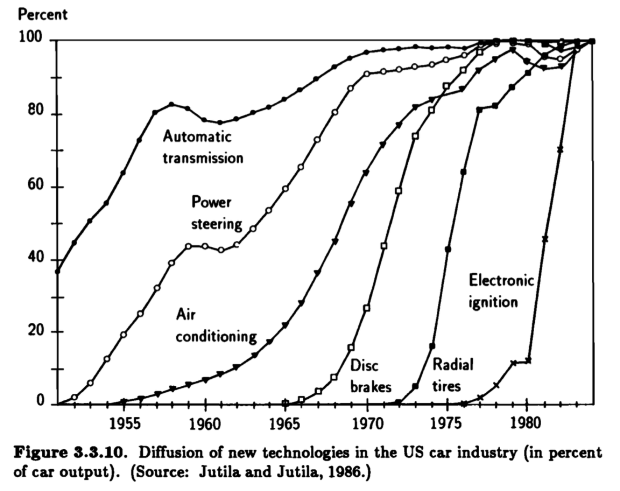 Do you think Tesla is Disruptive?
Added over 1 year ago | As appeared first on asymco.com | Author: Horace Dediu
To the analyst, the car industry is a wonderful study. Unlike some other "high technologies," whose market births and deaths are separated by a few changes of the seasons the automobile industry has been around for well over a century. It has been sustained through dozens, perhaps hundreds of innovations. Almost everything about the car of a century ago has been improved. Not only improvements to the product itself but improvements to the infrastructure that supports it: roads, gas stations, ...
Continue reading on www.asymco.com