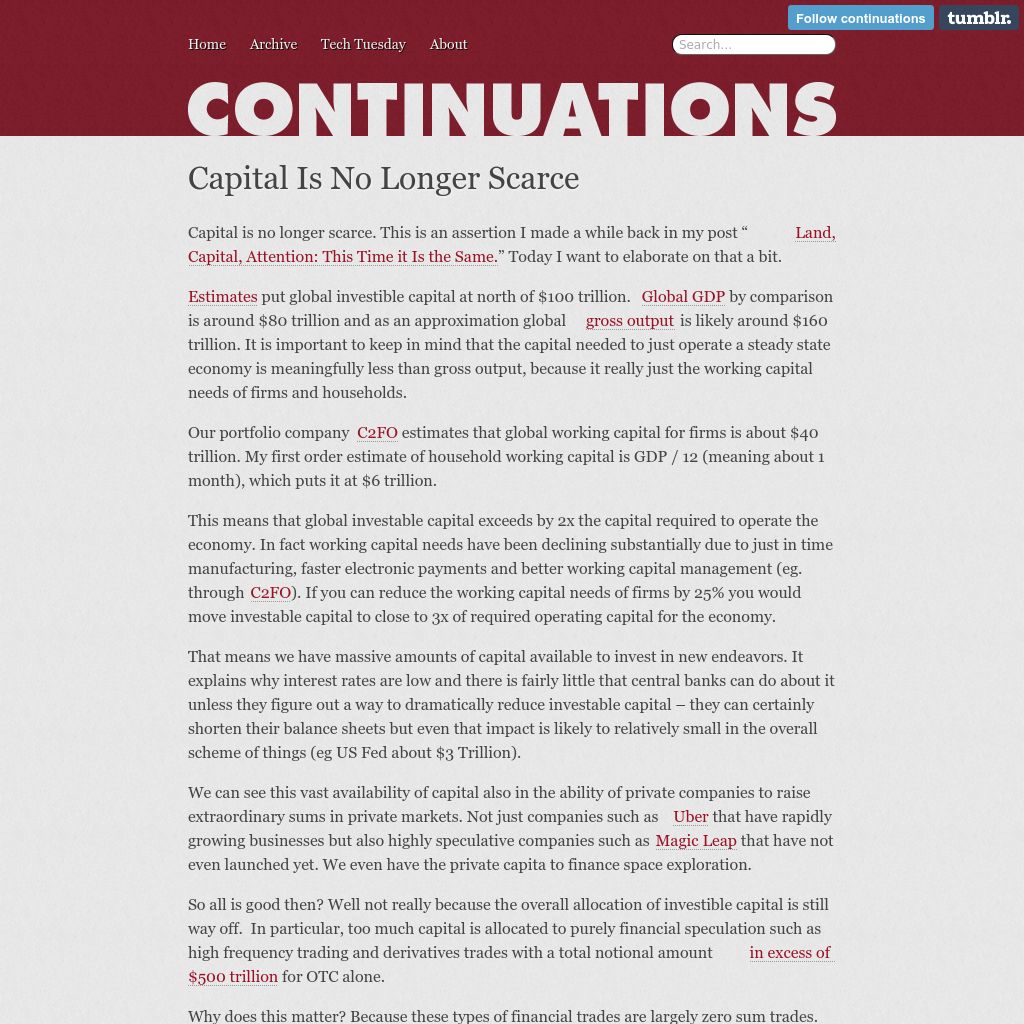 Capital is no longer scarce.
Added 11 months ago | As appeared first on continuations.com
Capital is no longer scarce. This is an assertion I made a while back in my post "Land, Capital, Attention: This Time it Is the Same." Today I want to elaborate on that a bit. Estimates put global investible capital at north of $100 trillion. Global GDP by comparison is around $80 trillion and as an approximation global gross output is likely around $160 trillion. It is important to keep in mind that the capital needed to just operate a steady state economy is meaningfully less than gross out...
Continue reading on continuations.com